Privacy Shields for Students Since 2003
Privacy Shields for students at PrivacyShields.com, a division of Classroom Products, LLC are the best quality and price available. We know that one size and configuration of Privacy Shields does not fit all when it comes to desktop and computer testing privacy.
That's why we are extremely proud to provide a host of different sizes of classroom shields (study carrels) that can be used for multiple purposes, like testing, reading and doing desk work.
Whether you're using our shields to take an exam or using our portable voting booths while voting for a cause you believe in, our  number one priority is protecting your privacy and integrity.
Be sure to browse our fantastic collection of products for students, portable voting booths, and other classroom privacy shields. Our desk dividers are great for those with ADD or ADHD!
Great products make an impact, regardless of what you call them:  cardboard study carrels, computer carrels, privacy dividers, etc. We design easy, affordable solutions to everyday challenges in schools and community centers. 
What are our Plastic Sneeze Shields made of?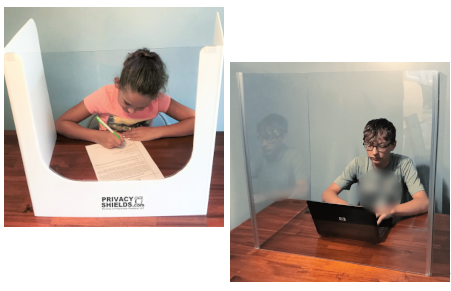 What are our Privacy Shields made of?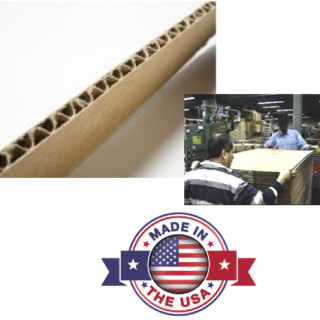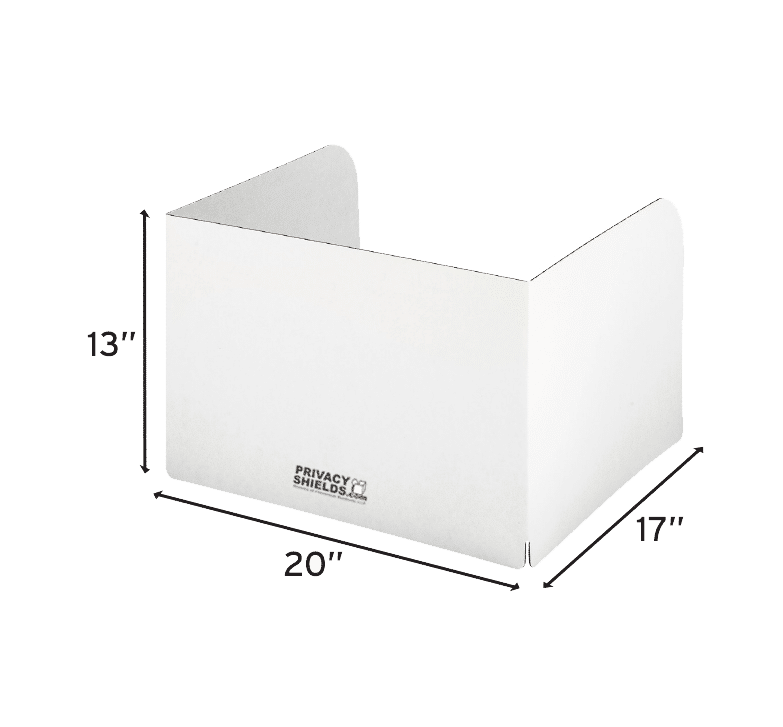 Which Privacy Shield Should I Buy?
Measure twice. Order once.
Use our guide to help you find the Privacy Shield that will fit your needs.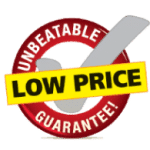 You are guaranteed the lowest price from ClassroomProducts LLC. Period.
If at any time you find a similar item in stock and advertised by any other dealer at a price lower than ours, Classroom Products LLC will fully protect you.*
Just call us at 800-315-0741
*When matching online prices, our price match will be based upon the competitor's checkout price (including shipping and handling charges). Since we manufacture our own products, and nobody else sells them, we will base the value comparison on overall square inches of the product.