Privacy Shields For Virus Protection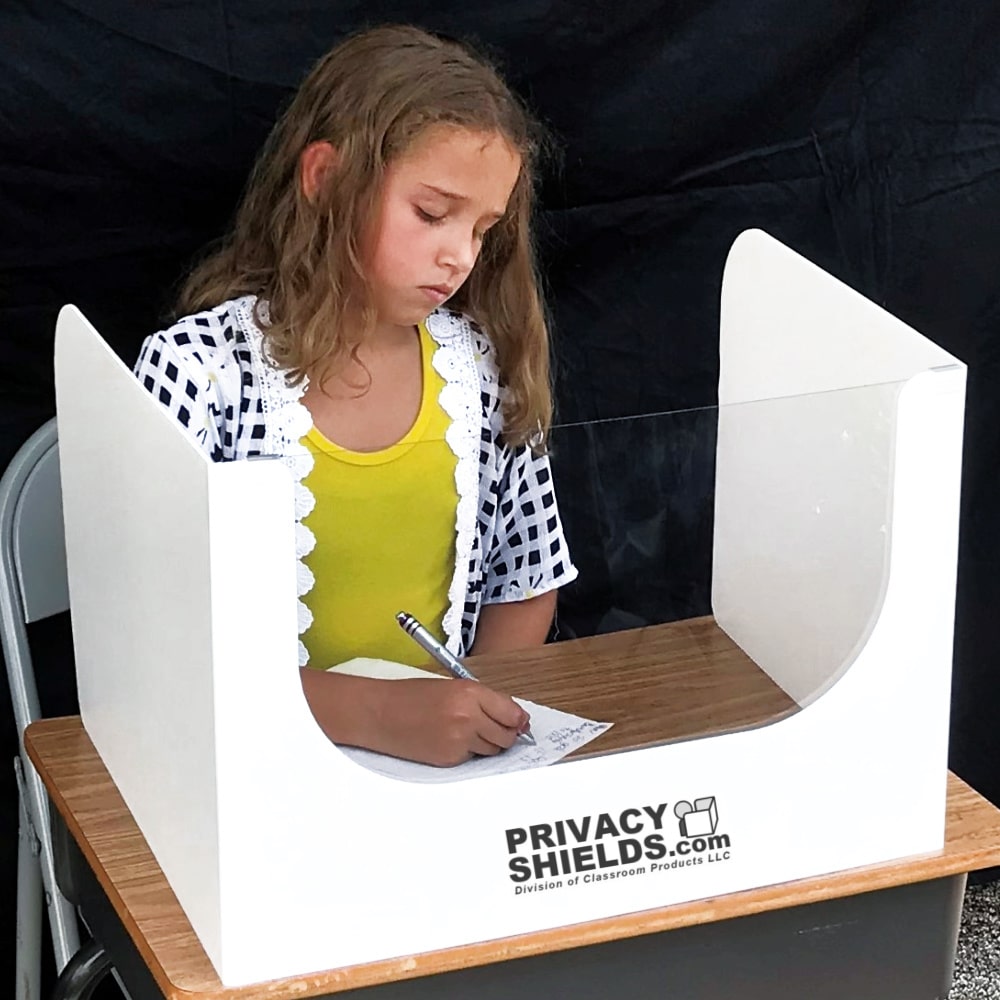 13" Tall Plastic Corrugated
Shields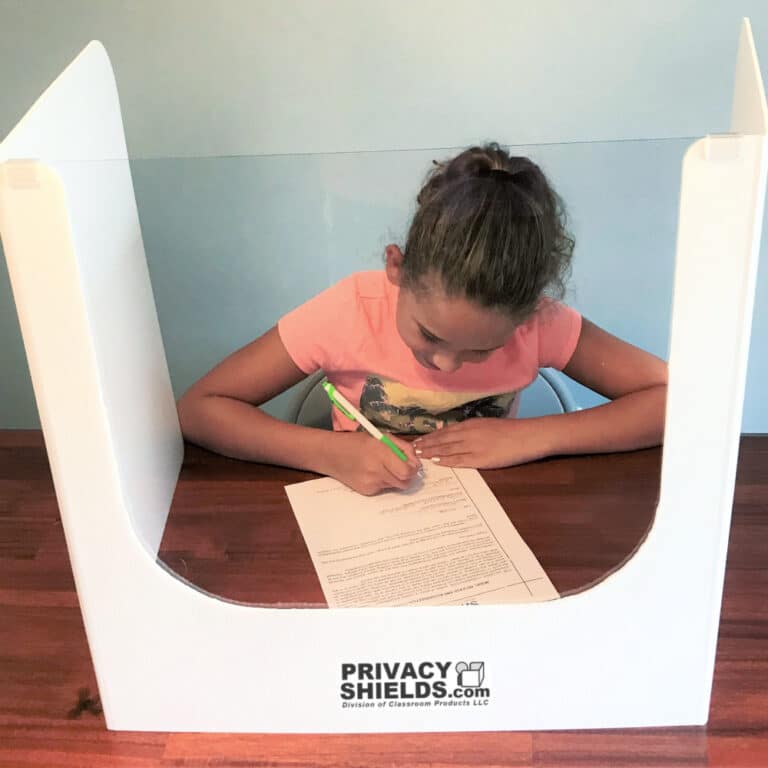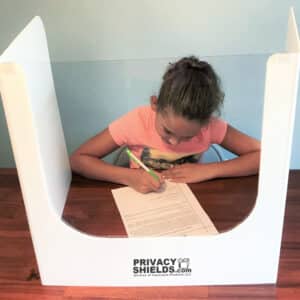 20" Tall Plastic Corrugated
Shields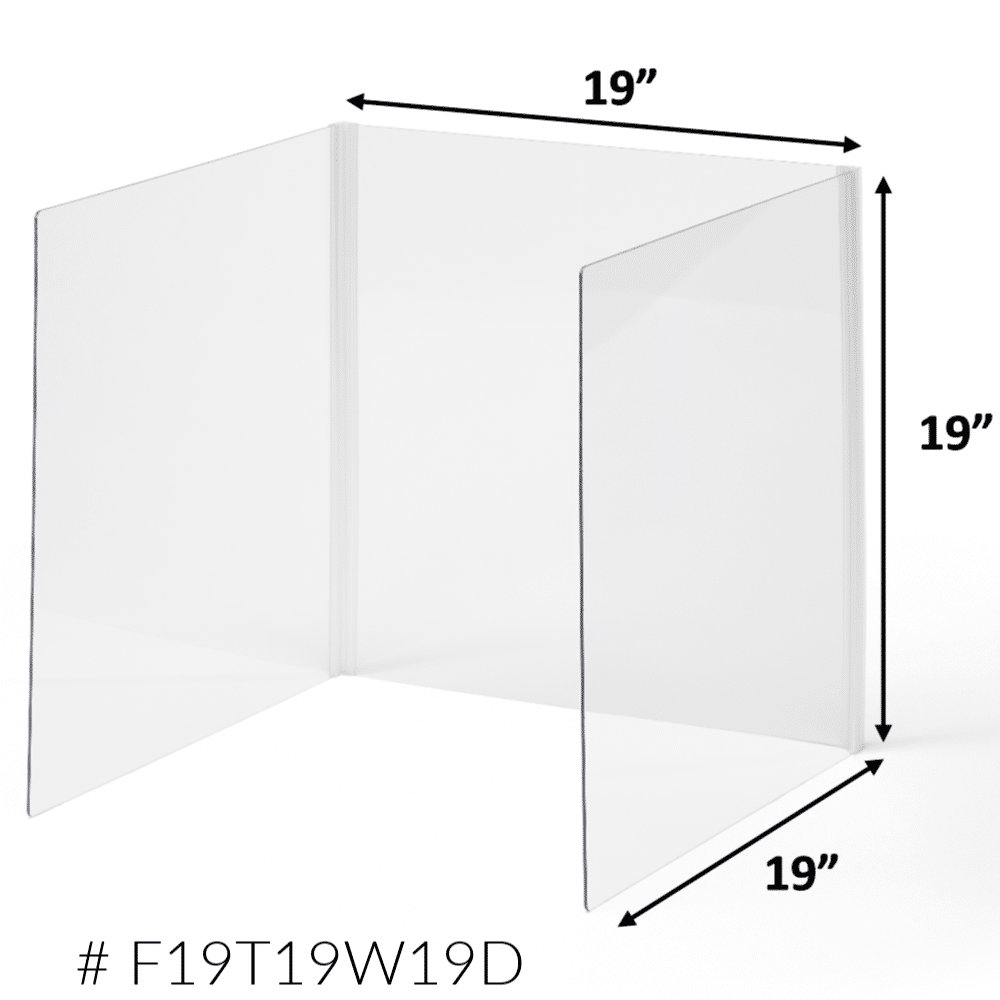 Sneeze Guard Plexiglass Desk Shields 19" x 19" x 19"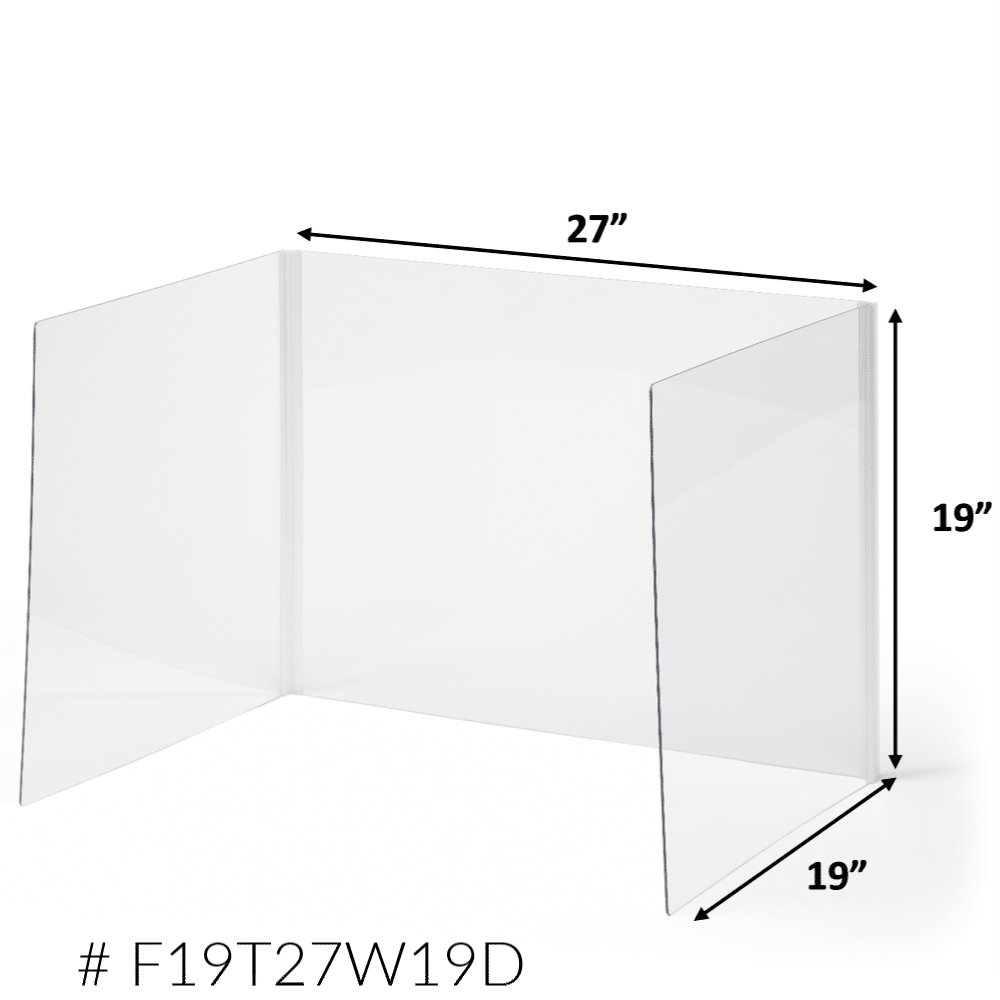 Sneeze Guard Plexiglass Desk Shields 19" x 27" x 19"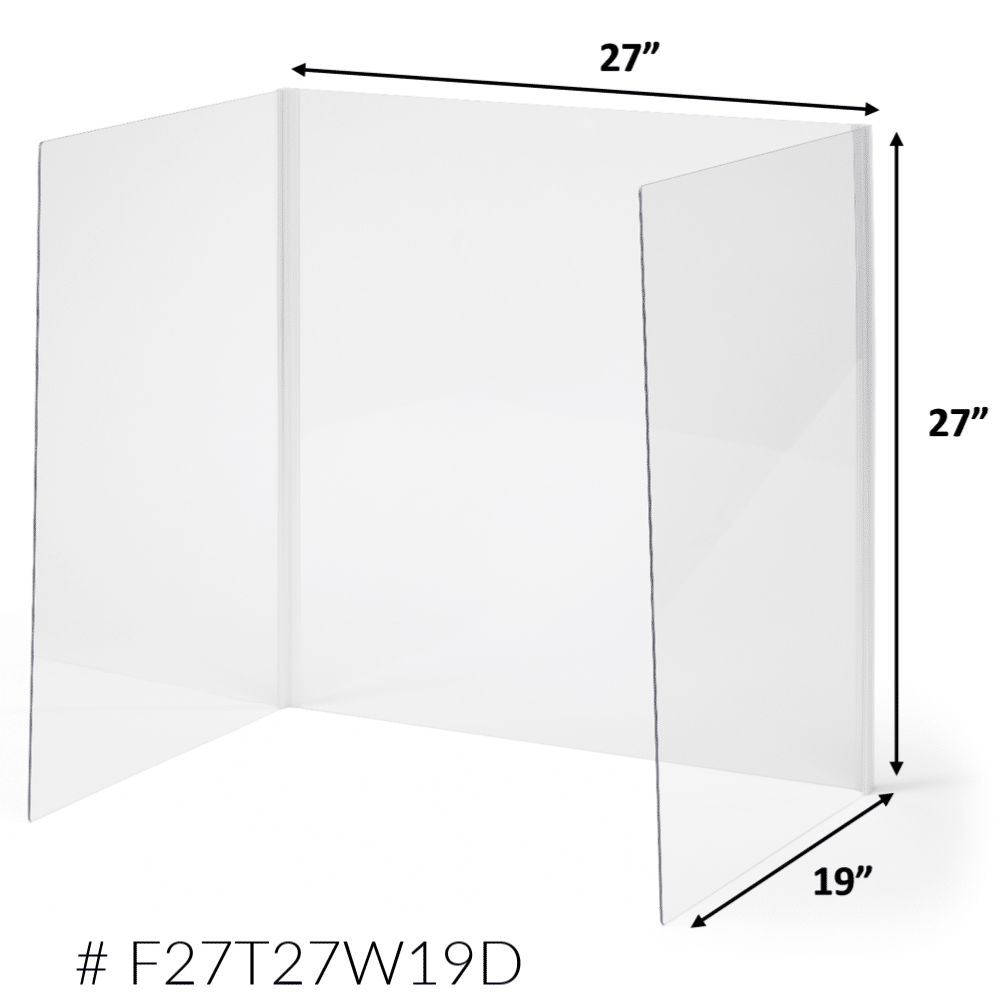 Sneeze Guard Plexiglass Desk Shields 27" x 19" x 19"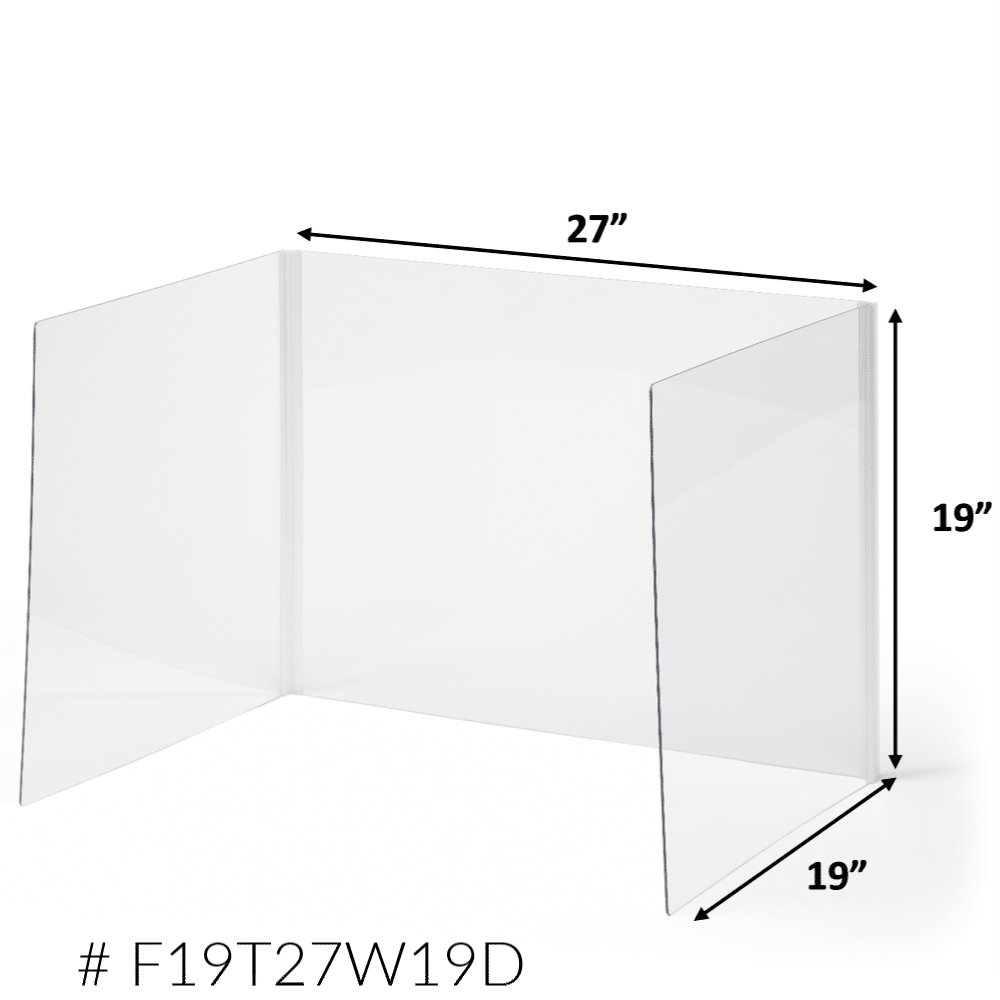 Sneeze Guard Plexiglass Desk Shields 27" x 27" x 19"
Privacy Shields for virus protection have become an absolute necessity in today's businesses, schools, and community organizations. Because medical professionals advise taking precautions when returning to normal routines, these shields will continue to be essential to protect the health of both adults and children. Privacy Shields have been instrumental in reducing the spread of COVID-19 and other contagious illnesses in places where people work and study across the country. Once used only for academic purposes, these shields have helped people become more aware of how easily contagious viruses can spread. By the same token, they are also helpful in returning to a more normal way of life. For example, this Privacy Shield design, in addition to being an ideal resource for student learning, is the most effective sneeze shield available to keep students healthy at school. It is beneficial for each student in a classroom to have their very own personal cough guard, as this can help in reducing
the risk of contagious diseases being spread through the air. Not only do these Privacy Shields help people become more focused and attentive at their work, but they are also extremely effective at preventing the spread of germs throughout the community. This is a double win for everyone. These are especially helpful in daycares and schools that have a large population of younger students, because children have a higher propensity to get sick with colds and other respiratory illnesses. Privacy Shields for virus protection are distinctive in their design, with see-through clear windows that allow students and adults to see beyond the dividers while protecting themselves from other people's sneezing or coughing. People in places of business, schools, and organizations that use these shields are protecting not only themselves but also others, including the younger members of the community.